Cover your cargo with the easily operated SuperDriveUSA Tonneau Cover.

With a slightly textured surface that matches the look of most side-view mirrors, door handles, & bed caps.
Easy installation with no tools or drilling required.
Aluminum construction for ultimate durability.
Ships completely assembled from Los Angeles.
Lifetime Warranty. 
SuperDriveUSA is the brand you want in your tonneau cover if wanting a bargain & reliable deal. And if you want the protection of a hard cover with the easy bed access of a folding, then a tri-fold is the only way to go. Upgrade your truck on both style and protection with the SuperDriveUSA Tonneau Cover.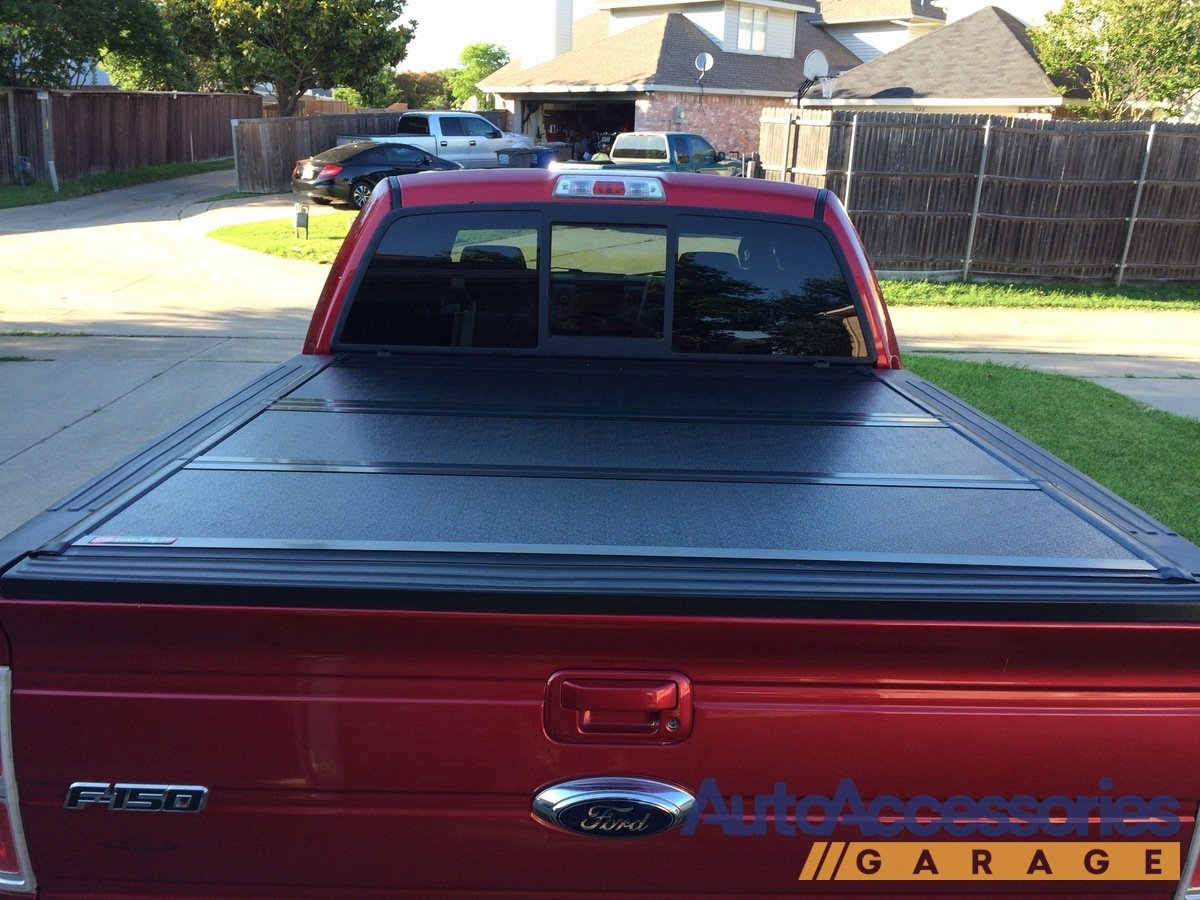 SuperDriveUSA has completely reengineered their frame, corners, and hinges with this tough and lightweight aircraft-grade Aluminum construction. This sturdy cover will lock completely when combined with a locking tailgate. Multi-lipped seals offer the best in weather-proofing, without the use of any adhesive. Installation is as easy as setting the cover on your truck bed, and tightening the clamps – no assembly required, no drilling required, no tools required. 
Please visit our eBay store for a good deal & discount of SuperDriveUSA Tonneau Cover
Please visit our eBay store for a good deal & discount of SuperDriveUSA Tonneau Cover